- Satir Workshops - http://www.satirworkshops.com -
Aiming at the reef, or not?
Posted By nynke On August 10, 2009 @ 1:12 am In New information | No Comments
Who Cares?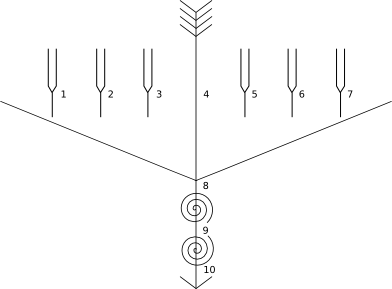 Female energy

1. Focus
2. Substance

Gathering the crew for an alpha run

Get yourself excellent facilitators

Sensible business start-up questions

3. Form

Terms of service

Male energy

5. Understanding: Spread the word, rumor it!
Hoisting the Folly Roger!
6. Imagination: Tunings, media
7. Freedom:

No ship is ever the same. Nothing is ever the same. Be prepared to be Surprised!

Female and male energy

4. Determination

Arranging date, location, participants, catering

Flying Arrow (actual session)

8. Pattern

Exercises and story telling for context setting


9. Chaos

Sculpt


10. Completion

Reflections and tie-ins to Real Life

---
Article printed from Satir Workshops: http://www.satirworkshops.com
URL to article: http://www.satirworkshops.com/2009/08/10/aiming-at-the-reef-or-not/
Click here to print.
Works by Satir Workshops are licensed under a Creative Commons Attribution-Share Alike 3.0 Unported License. Also based on a work at www.dtmms.org. Permissions beyond the scope of this license may be available at http://www.satirglobal.org.