Multi-lemma's
Become the master of your choices.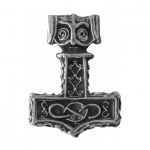 Duration: weekend, a short, intensive, and focused workshop
Type: Organisational sculpting and roleplay
Maximum number of participants: 8 (1 facilitator) – 16 (2 facilitators)
Applicable in organisational programs using holistic approaches for anticipating, maintaining and repairing ethics.
Exercises can be based on known ethical dilemma's, or on encountered ethical issues.
Prerequisite: familiarity with organisational sculpting or Hellinger's constellations
For most people, moral considerations are reasons for action. We can think that such moral considerations are reasons for everyone and use "moral reasons" and "moral considerations" interchangeably. Assuming "moral reasons for one to act" may not be authentic reasons for one to act.
The dilemma-like quality of most problems can easily be clarified when the nature of the obligations involved are understood. This workshop provides space and facilitation for sculpting and roleplaying dilemma's and covers:
Understanding how belief systems are formed
Effects of unethical behavior
The generalised structure of moral/ethical dilemmas
The nature of obligations
Guidelines for developing a code of ethics
If doing what is right produces something bad, or if doing what is wrong produces something good, the force of moral obligation may seem balanced by the reality of the good end. We can have the satisfaction of being right, regardless of the damage done; or we can aim for what works, regardless of what wrongs must be committed; or we focus on understanding the nature of the obligations involved and making congruent choices.
This workshop provokes thought, discussions and questions, exercises, and debates presenting key ethical concerns. It can easily be adapted for specific projects or organisational development goals for supporting alignment of formal and informal or cultural structures.
To find out more contact us